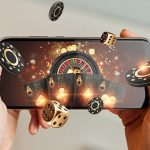 Do you have a sense of form and artistry?  Do you enjoy working with the public and helping people feel good about themselves?
If so, Bojack Beauty Academy is right for you. Combine your natural talents and abilities with our excellent training programs to maximize your career potential at our beauty school in Boston MA.
About Our Beauty School in Boston
We are an innovative and reliable school that offers quality education in the field of beauty. Our qualified instructors give you practical, hands-on training so that you can confidently enter into a career in one of the world's most glamorous industries.
Available aesthetics classes at Bojack Academy
At our state of the art beauty school, you will gain knowledge in the following classes to help you stand out in the aesthetics industry upon graduation:
Anatomy & Physiology

Bacteriology

Dermatology- Fundamentals

Chemistry

Sterilization & Sanitation

Record keeping & Management

Nutrition

Make-Up & Product Knowledge

Machines

Treatment Procedures

Electricity

Histology

Hair Removal

Waxing

Tweezing

Practical & Written Tests

Clinical Practice
Everyone learns at their own pace, so our flexible aesthetics class schedules and affordable tuition will help you find time for both learning and life!
BASIC

Hours Required

300

Full Time Completion

12-14 Weeks

Part Time Completion

24-16 Weeks

Tuition Break Down (Basic)

$4,500.00

Registration Fee

$150.00

Aesthetics Books & Uniform

$350.00

Total Basic Tuition

$5,000.00

ADVANCED

Hours Required

400

Total Advanced Tuition

$5,900.00

ADVANCED II

Hours Required

600

Total Advanced II Tuition

$6,500.00